DINNER 164: Tuesday, June 13, 2006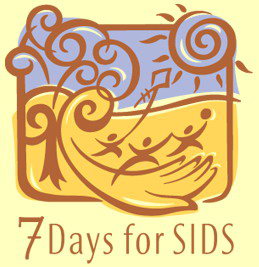 This evening, I again had the opportunity to work side-by-side with Chef Jean-Robert de Cavel, owner and chef of Cincinnati Ohio's Jean-Robert at Pigall's at 7 Days for SIDS: A One Week Fundraiser for Sudden Infant Death Syndrome, an event that he and his wife Annette founded after losing their daughter Tatiana to SIDS in June of 2002. In the past few years, this annual event has raised over $100,000 for SIDS education, research, and parental support; and has funded the Tatiana de Cavel scholarship fund at the Midwest Culinary Institute ("MCI") at Cincinnati State Technical and Community College. This is the fourth year of the event and I was pleased to be able to participate.
I worked with Chef Julie Francis of NECTAR restaurant in Mt. Lookout. She made Fresh Peach Shortcakes with Ginger Cream and Basil Syrup as well as a Fresh Strawberry Mousse in a Chocolate Cup and topped with Candied Pistachios.
When I arrived after my day job, things were just getting started so I was able to pitch in from the very beginning. I worked with Chef Julie on the mousse cups. Once we got those done, I worked with other students on the shortcakes. It was interesting to work with many of the first year students. There's quite a difference in the skill-set and confidence level between those students and students who are further along in their studies.
After getting the food into coolers and everything cleaned up and put away, I went down to the kitchen theater to watch the 'program' of the evening. The program consisted of the evening's chefs and their 'celebrity' assistants doing demos of the dishes we were to serve, followed by a question-and-answer session, all hosted by Storm Bennett from KISS 107.1 radio in Cincinnati. The demos were good and the banter was lively and cordial.
Once the program ended, we staffed our tables and served, served, served. The number of guests seemed to be lighter than last year, but we were still pretty darned busy with service for a while. I managed to try most of the dishes being offered, and really liked the beef tenderloin 'oscar' served by the gang at Jag's. I guess that, and a couple glasses of wine, would be considered my dinner for the evening.
I promised Chef Meg I'd say hi to her on my site, so… HI CHEF MEG!
I finished serving, schmoozed with the guests a while, then cleaned up and headed home.
---
---