7 Days for SIDS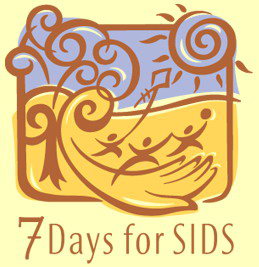 On Monday, June 13, 2005, I had the opportunity to work side-by-side with Chef Jean-Robert de Cavel, owner and chef of Cincinnati Ohio's
Jean-Robert at Pigall's
at
7 Days for SIDS: A One Week Fundraiser for Sudden Infant Death Syndrome
, an event that he and his wife Annette founded after losing their daughter Tatiana to SIDS in June of 2002. In the past two years, this annual event has raised over $80,000 for SIDS education, research, and parent support and has funded the Tatiana de Cavel scholarship fund at the Midwest Culinary Institute ("MCI") at
Cincinnati State Technical and Community College
. 
Since early January 2005, I have been volunteering at Jean-Robert at Pigall's ("Pigall's") to gain real-world restaurant experience to compliment my ongoing culinary training at Midwest Culinary Institute. This experience has been outstanding, and I've accelerated my learning and skills tremendously since starting with Pigall's. When I learned of this annual event, I offered to help and Chef accepted my offer.
The event I worked with Chef on was "Chefapalooza", the kick-off gala for 7 Days of SIDS. From the website, Chefapalooza is described as:
Take three world-class chefs, add three delicious celebrities, stir well, and sprinkle liberally with food, wine, and laughter. What do you get? Chefapalooza!Sink in to the theatre seats at the Midwest Culinary Institute's state-of-the-art cooking amphitheater and watch live demos of mouth-watering appetizers, entrees, and desserts. Enjoy tasty samples of each of the dishes … before and after the show.I was invited to come to the restaurant for prep at 1:00 on Monday afternoon. We'd work there until it was time to head up to MCI to finish up for service and for Chef to do his demo.
I was invited to come to the restaurant for prep at 1:00 on Monday afternoon. We'd work there until it was time to head up to MCI to finish up for service and for Chef to do his demo.Upon arriving, I found several hands hard at work — Chef, Todd, Chrissy, Robert, and Gary. It wasn't too much later that eGullet's own MichaelB arrived, took off his suit coat, rolled up his sleeves, and assisted as well. There was a lot to do and we worked efficiently and the mood was light. I spent most of my time prepping mushrooms and radishes, though I helped in a few other places.
After prep was done, we packed up and I led the way (circuitously, to my embarrassment) up to MCI. We arrived around 4:20, unloaded, and moved into the restaurant kitchen at MCI. This kitchen is designed more like a true restaurant kitchen than a teaching laboratory, and is for advanced culinary students (a side note: I've been asked to be the "Number 2" for the restaurant class this summer — an honor). A walk-in and a freezer sits on your right when you enter the kitchen from the adjoining locker room. Between & in front of the two coolers is a prep area and the long, well-equipped hot line with flattops, a wok station, fryers, burners, ovens, salamanders, all behind the pass. With your back to the hot line, you look straight through the pass at the dessert station or toward the right to the dish tank just past the server's entrance to the dining room. Turn your head to the right and large windows allow you to look into the dining room. Chrissy, Robert, and I worked along the hot line, sharing space with Pastry Chef Pam Sturkey from Sturkey's. Chef David Cook and his gang from Daveed's used the other prep area for their offerings.
After we got our product stowed, the first order of business was to assemble the hor d'oeuvres to be passed by the servers to the 200+ guests enjoying cocktail hour in the dining room. The appetizer we made was a toast point topped with egg mimosa (hard-boiled eggs that had been put through a tamis and combined with capers, mayo, and onion — sort of a decadently smooth egg salad) under a trio of salmon — poached, smoked, and raw — with radish and onion. Topped with a bit of caviar creme fraiche, some salmon roe, fresh lemon, and a small piece of candied lemon peel, these were two-bite flavor explosions. And boy did they move quickly!
Daveed's crew presented a cold cucumber soup with a tart/sweet gelee in the middle, an unexpected bright flavor when you enjoyed the soup.
Chef was scheduled to demo the entree we were preparing — Duck with Polenta, Mushroom Trio, and Grape Confit — so he went down to the cooking amphitheater to get ready while we stayed in the kitchen. Chrissy was searing off ducks but it was relative downtime so we cleaned up our stations, slowly reheated sauces, finished the polenta (we added cream, confit of duck, and three kinds of mushrooms (oyster, portabella, and shiitakes) to the polenta), and got ready for service.
We found out afterward that Chef would have welcomed us in to his demo (and that we would have had time to attend), but we missed it. When Chef returned to the kitchen, it was time to move into the dining room for service. We moved our products out to the serving station, lined up behind our table, and got hit. For the next 90 minutes, all we did was plate and serve our dish. Robert put some polenta on the plate, Chrissy topped it with a slice or two of beautifully cooked duck, Chef added the grape confit, and I hit it with the sauce. Serve. Repeat over 250 times. We had several people come through the line multiple times — the most I noticed was four trips through by the same person.
As the evening progressed and our line finally dwindled, we were able to sample dishes from the other chefs. Chef Pam Sturkey
offered two desserts that were very nice — a chocolate brownie and a sort of milk curd with bourbon. The Tarragon Shrimp Salad with Asparagus put up by the folks from Daveed's was great.
Once the lines were done, around 9:20pm, we cleaned up our station and went back to finish up the kitchen before heading down to the loading docks with our gear. Thanks to a friend of JR's, we were able to get everything back down to Pigall's where it was unloaded into the cooler. We said our goodbyes and headed home.
I arrived home around 11:00 and was far too 'wired' to get to sleep right away. Finally, after 2:00am, I drifted off into sleep, sore but feeling good that I had some small part in this event.
It was after the event was over that I realized that it was the third anniversary of little Tatiana's death to SIDS. I appreciated even more Chef's quiet good nature during the event. It's a hard day for Chef to get through, much less work and then perform for 250.
The events associated with this important cause continue the whole week. Be sure to check out the website for more information.
---
---